Wide Format Printing Services
Big printing so your message can be seen.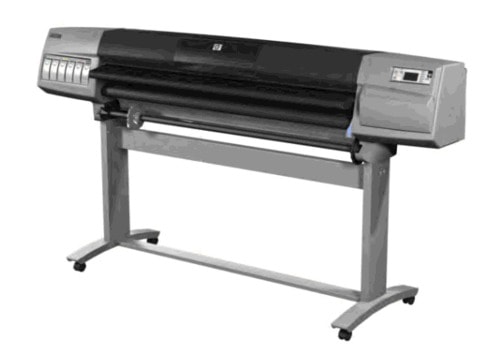 High Quality Full Color UV Stable Wide Format Printing Service
In house printing from 1 foot to 5 feet wide by almost any length.
We are fast.  Most work is done same day or next day.
No matter what your need, from a poster,  presenting results of research, to retail signage, or a pull-up display for a meeting. We do it fast and with quality.  We always work to be price competitive.  And because you are dealing with experienced staff, we can explain advantages and disadvantages a solution given your situation.  Our services include printing, mounting, laminating, fixing or repairing displays, or visiting your location to install work.  We also can get you PVC panels printed, Vinyl Banners and large magnet signs for metal doors and cars. Vinyl Lettering and lettering installation.  And we deliver it at no extra charge*
Small sized poster work.
Work smaller than 12×18 can be printed on our other equipment.  Doing so is often more cost effective than printing on the poster printer.
Wide Format
We Print Big and Wide
Our wide format printer is 60 inches wide.  The most common size wide format printer is 44 inch. We are able to print wider material other printing services.
Kinds of Wide Format printing we do:
Paper Posters
Science Research Result Presentations
Retail Posters
Easel Stand Displays
Pull Up Display Stands
Pull Up Display Replacement Graphics
Product Signage
Art Prints
and more
We offer many types of printable substrates and papers

Heavy Weight White Poster
Photo Gloss
Satin Coated
Polypropylene
Printable Nylon Fabric
100% cotton watercolor
Printable Adhesive Vinyl
Stock and custom orders welcome
We offer the custom sizes as well as the common poster sizes.

We complete most poster printing same day or next day. Choose from a variety of finishing options such as mounting on foam board, wide lamination, Order as few or as many as you need. Quantities start at one and continue on up, so you can always have enough printed to meet your business demands.
*While we stock most papers, it is a good idea to check to see if we have the paper you want in stock in the quantity or size we need to complete your project. If we do not, we can have it brought in within a day.
Prices
Wide Format Finishing