Black and White Digital Printing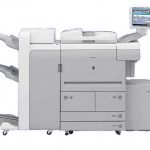 Prices
Pricing Guide for 8.5×11 B&W Printing
Special Pricing for Flyers Quantity of 101 and up
Quantity
cumulative page count
Flyers 1 or 2 sided
1 sheet document
20lb White Bond Paper
Cost / Click
Multi Page Documents
24lb White Digital Paper
Cost / Click
1 – 100
0.0715
$0.0801
101 – 250
0.0351
$0.0721
251 – 500
0.0351
$0.0681
501 – 750
0.0351
$0.0631
751 – 1,500
0.0351
$0.0551
1,501 – 2,500
0.0351
$0.0421
2,501 – 5,000
0.03
$0.0361
5,001 – 10,000
0.0285
$0.0331
10,001 – 20,000
0.0271
$0.0314
20,001 – 25,000
0.0257
$0.0299
25,001 – 50,000
0.0244
$0.0284
50,001 – 75,000
0.0232
$0.0270
75,001 – 100,000
0.0221
$0.0256
100,001 or more
0.021
$0.0243
Call 617-926-0300 extension 1 to get a price quote or email your details
Pricing for black and white printing, based on cumulative printing volume of a file submitted and the total number of clicks to complete the project. Originals are assumed to be either an Adobe Acrobat file or hard copies that can be run through the automatic document feeder.
We offer other paper stocks, paper sizes and various Bindery and Finishing options. Please inquire about how we can provide you with what you are looking for in a Black and White printing or a hybrid Color and Black and white printing project.
This price guide is a guide and not a commitment for pricing. We need to review your project and provide a quote to provide a firm price quote.  Our quote will use these prices for our estimate of your project. Complexity and details matter and will cause our final quotation to change the cost per click.
What we print
We Print:
Training manuals
Financial Reports
Post cards
Booklets and Programs
Meeting notices
Fast and inexpensive business cards
Announcements and Posters.
Tab dividers
Flyers
Open House Real Estate Data Sheets
anything else you need
We offer many weights of paper, card stocks in White and Colors
White papers
Pastel colors
Bright colors
Branded Stationary Paper, card stock and envelopes
Void Mark Security paper
in paper, text weights, card stock weights
Stock and custom orders welcome
We offer many sizes of paper, card stocks
We complete most Black and White work same day or next day. Choose from a variety of binding and finishing options. Order as few or as many copies and documents as you need. Quantities start at one and continue on up, so you can always have enough printed to meet your business demands.
Our high volume black and white networked copy machines will do a better job than most office copiers.  We have an experienced staff who will pay attention to details ensuring the job ends up coming out right.  And we have the after printing binding and cutting tools to provide the finishing that makes your print job special
*While we stock most papers, it is a good idea to check to see if we have the paper you want in stock in the quantity we need to print your project. If we do not, we can have it brought in within a day.
Paper Stock
We Have Many Kinds of Paper Stocks
Brookline Print Center stocks many kinds of paper.  For smaller jobs we likely have paper in stock.  For bigger projects, we get next day delivery from our paper suppliers. Here is a like of paper categories we have available.  If there is a specific paper which you must have for your project, we can find out about getting it for your project.
Other Paper Stocks
White Paper
24/60 opaque digital
28/70 opaque digital
32/80 opaque digital

White Gloss Text
80lb white gloss
100lb white gloss
100lb white Satin/dull
White Gloss Cover
80lb white gloss
100lb white gloss
100lb white satin
Pastel colors
20lb Bond 9 shades stocked
60lb opaque 5 shades stocked
70lb opaque 5 shades stocked
Bright colors
60lb / 80lb Astrobright Colors – 8 colors stocked
Branded Stationery
Strathmore Writing
Classic Crest
Classic Laid
Classic Linen
Cranes
Atlas Bond
Specialty papers
Void Mark
Tabs dividers
Door hangers
These Papers are available in standard and parent sizes.
Paper sizes stocked
8.5×11 – The most common
8.5×14 – mostly 20lb copy paper
11×17
12×18
13×19 – White digital Papers and covers
Also available by order are parent size stocks, non-stocked colors, and matching envelopes.
Remember to finishing your project with assembly and bindery
Finishing
Finishing your project
What sets Brookline Print Center apart from other printing services
is our experience with binding and finishing.  For more than 25 years, we have printed and finished customer work.  We have clients who use our services regularly because we rarely make mistakes printing or binding their work.  Paying attention to details and being very consistent has earned us clients who have used our services for 10 and 20 years. Can we help you?

In-house Book Binding                Other In-house  Bindery Services
Book Binding Technology

Spiral Binding
Plastic Coil Binding
4:1 die punch
17 coil sizes
from 7mm to 40mm
Covers,Tabs and Fold outs available
GBC Binding
Plastic Comb Binding
19 Ring Combs
14 comb sizes
from 1/4 inch to 2 inch
Covers,Tabs and Fold outs available
Covers and Fold outs available
Wire o Binding
Wire comb Binding
3:1
3 comb sizes
3 sizes stocked
Covers,Tabs and Fold outs available
Velo Bind
Plastic Heat Melt Binding Strips
2 inch or less thick book
3 inch available
Covers,Tabs and Fold outs available
Saddle Staple Booklets
2 staples on fold
Custom sizes
Max Flat size 12×18
Max Finished size 9×12
Minimum Finished size 3×3.5

Side Stapling
2 on the side
Single Staple
One Staple on any corner
Post Binding
Screw Post Fastener
6 Sizes from 4mm to 45mm
0.15 to 1.77 inches
3-Ring Binders
3-ring view binders
3-ring regular binders
custom tab dividers
sizes from 1/2 inch to
3 inches.
In House Bindery Services
Bindery Services
Cutting
Hole Drilling
Heavy Duty Paper Drill
Custom position, Depth and spacing
5 drill hole sizes
Folding
Heavy Duty Paper Folder
Max size sheet 14×20
2 folds
Letter fold
1/2 fold
Z-fold
Fold 11×17 with z-fold pull out

Scoring
Straight scoring
No minimum quantity
Perforating
Straight perforating
Padding
Maximum size pad 11×17
Minimum size pad 2×3.5
Numbering
Digital numbering
Collate

Laminating
Heavy Duty Pouch Laminating
Custom Slot Punching
In Stock Pouches
8.5×11
8.5×14
11×17
12×18
Luggage Tags 2.5×4.25 w/ slot on end or long side
Mouse Pads 6×9
Memorial Card 2.875×4.625
3×4

Modern printing technology for an old fashion printed result.  Black words on paper.  Not rocket science.  No Batteries needed to read a page.
High Quality Black and White Digital Printing from Brookline Print Center
A fast and cost effective means to present your information. Black and White printing is still one of the most popular printing methods. High resolution, quality B&W copies and documents provide your customers or employees with simple and clear presentation of printed information compared to other methods. Our black and white printers are networked for printing of digital files and offer traditional copying of hard copy originals.  We do Black and White print jobs fast and well. 
Call us at 617-926-0300 x1 for an estimate of your project