Color Digital Printing Services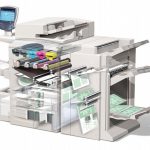 Prices
8.5×11 Full Color Pricing.
Sale on Color Flyers quantity of 101 and more

Quantity
1 or 2 sided flyer
8.5×11
Cost/click
White 20lb Bond
Multi Page Document
8.5×11
Cost/click
24lb White Color Copy
1-20
.39
.43
21 – 50
0.32
0.350
51 – 100
0.307
0.330
101 – 500
0.180
0.300
501 – 1,000
0.180
0.252
1,001 – 2,000
0.180
0.223
2,001 – 5,000
0.180
0.206
5,001 – 10,000
0.180
0.190
10,001 – 15,000
0.165
0.169
15,001 – 20,000
0.145
0.154
Pricing for color printing, based on cumulative printing volume of a file submitted and the total number of clicks to complete the project. Originals are assumed to be either an Adobe Acrobat file or hard copies that can be run through the automatic document feeder.  This price guide is a guide and not a commitment for pricing. We need to review your project and provide a quote to provide a firm price quote.  Our quote will use these prices for our estimate of your project. Complexity and details matter and will cause our final quotation to change the cost per click.
Call 617-926-0300 extension 1 to get a price quote or email your details
We offer other paper stocks, paper sizes and various Bindery and Finishing options. Please inquire about how we can provide you with what you are looking for in a Black and White printing or a hybrid Color and Black and white printing project.
Color Printing
Paper Stocks
Finishing
Modern printing technology for modern times.  Calibrated CMYK Color Digital Printing Services
High Quality Color Digital Printing Services from Brookline Print Center
A fast and effective means to present your information. Full Color printing is  popular printing method.  It allows one to make a big impact because color improve retension of the details.  High resolution, quality digital color printing provide your customers or employees with  clear presentation of printed information compared to other methods. Our color printers are networked for printing of digital files and offer traditional copying of hard copy originals.  We do color print jobs fast and well. 
Call us at 617-926-0300 x1 for an estimate of your project